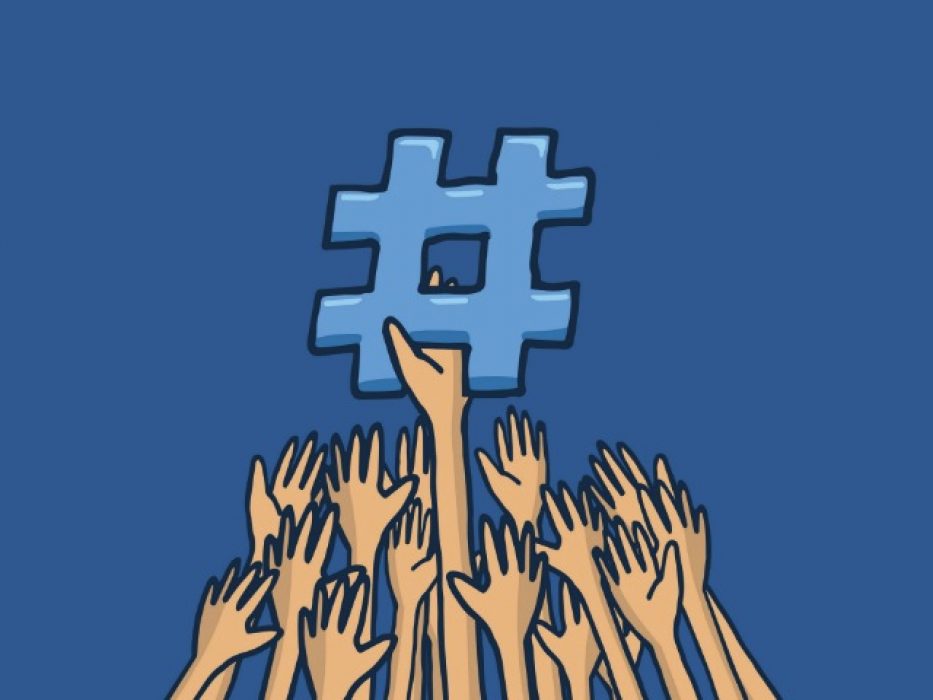 In this digital age filled with tech-savvy Millennials and Gen-Zs, internet trends come just as quick as they go. In order for brands to stay relevant and connect with the digital crowd, many brands from all sorts of industries are always attempting to hop onto the "trendjacking" train. As Pixlee defines it, "trendjacking is the practice of jumping in on trending topics, hashtags, events, or memes."
"Trendjacking" provides brands an easy platform to leverage in terms of content creation to connect with their audience, improve brand image, and drive visibility by hopping onto an existing on-going conversation. However, brands should take steps to fully capitalise the opportunity in "trendjacking" by having a call-to-action or attaching a link to lead the audience to landing pages. This will bring traffic to the relevant sites or pages, which in turn drives conversion and sales leads for the brand.
As illustrated by Equinet Academy, "Trendjacking" is able to generate sales and conversion as it "drives short-term and "spikey" traffic to your digital campaign and social media channels. This traffic helps to generate upper-funnel awareness which drives the propensity to collate leads, thereby increasing sales conversion and the acquisition of new customers."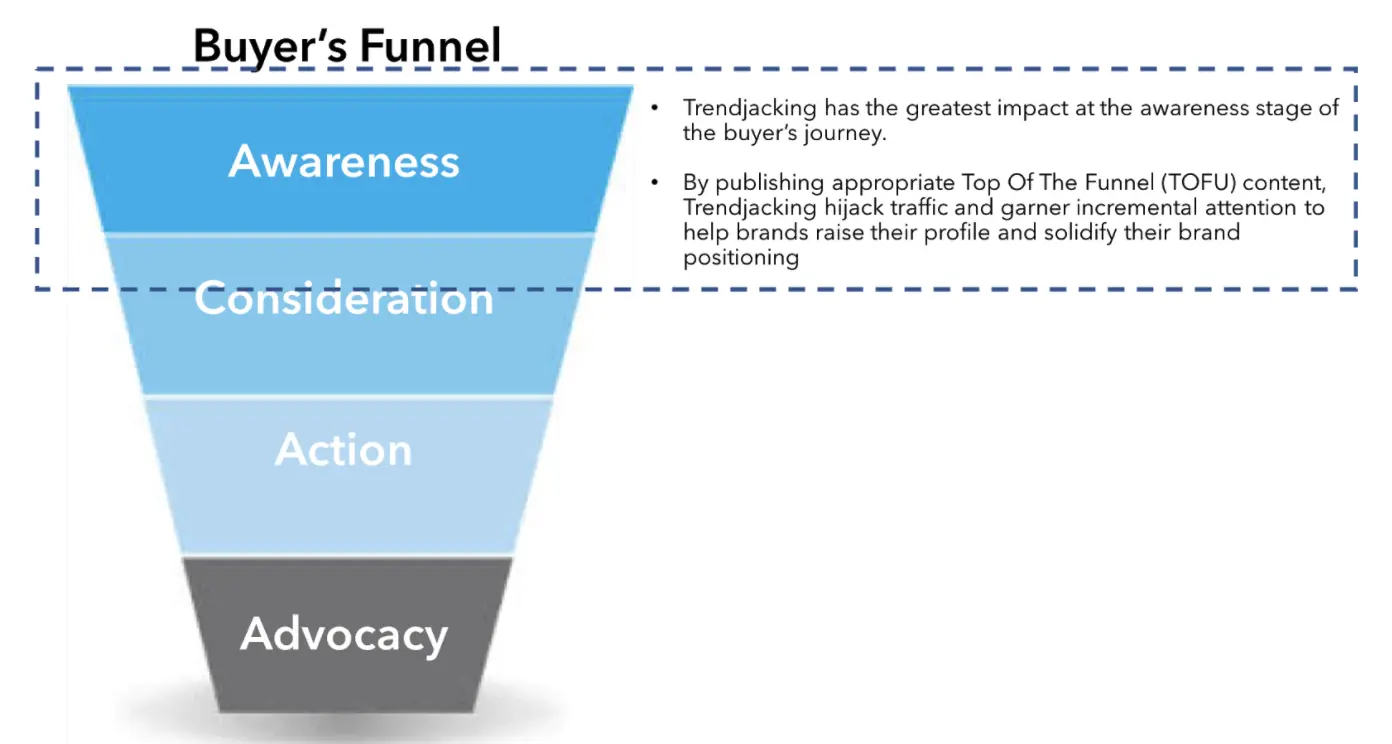 Let us review an example of how a brand hopped on the "trendjacking" bandwagon and has successfully engaged with their audience.
When Facebook sparked the #10YearsChallenge trend in 2019 to encourage users to post a photo of themselves from 10 years ago versus now; it caused participation from millions of users and numerous brands to hop on this trend.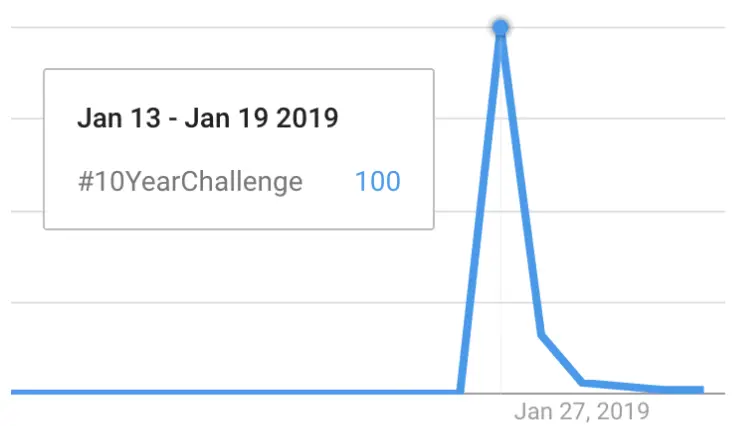 Lego took their chance to showcase their spin on this challenge – using a playful illustration to showcase their brand and product consistency over the years. With the caption "Creativity doesn't age", it shows the versatility of Lego products and how the brand has managed to withstand the test of time; making it a classic toy brand that is also suitable for all ages.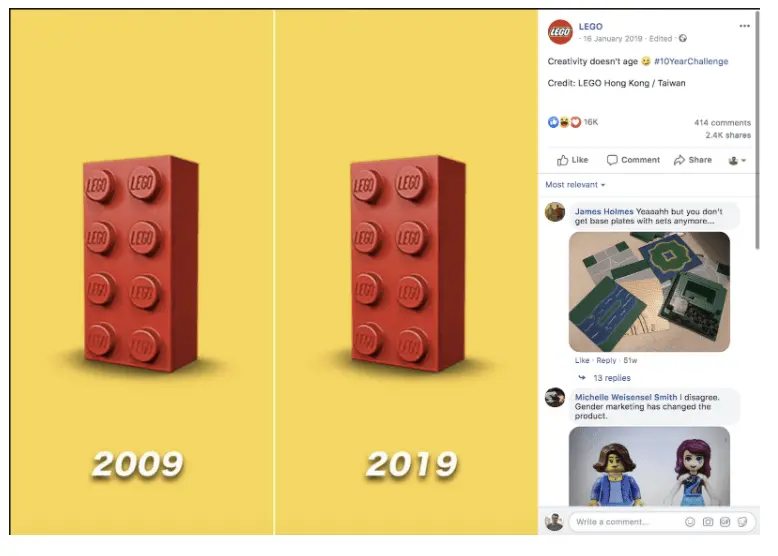 However, brands and marketers should be well aware that "trendjacking" is not a one-size-fits-all. According to e-Marketer, there are three key factors to take note of:
1. Audience – As memes and Internet trends are not for every age group, it is important to see if the current trend or meme resonates with your target audience. If your brand's target audience are of the older generation, "trendjacking" might not be as effective towards them.
2. Authenticity – As e-Marketer puts it, "memes may not be right for every brand identity, even if the target audience is in the right age group." Brands should stay true to their identity and not hop onto every trend just because it is the talk-of-the-town or else it may be off-putting for the audience.
3. Appropriateness – Most importantly, brands should not blindly talk about trending topics especially if it is sensitive or controversial such as death, race, political issues, etc. as this may result in severe backlash from the public and will put the brand in a negative light.
I hope you have learnt more about "trendjacking" and also realise that it may not be for everyone. Even so, would you as a marketer make use of "trendjacking" as part of your marketing plans? I would love to hear from you!